New-Now On & ends Sunday 28th August-Southern Districts club -SAHPA Stock bird fundraiser Auction. The Southern Districts club in the SAHPA offers some fine stock birds for sale this week. Birds are on offer from top flyers in their club and also some other top SAHPA flyers. Birds have been kindly donated by top fanciers-Lee Abbott, Bronte Andrewartha, Frank Magro, Southern Lofts-Paul Springett, S,C & Tameya Barber, Stuart Hodgson, Group 1 Lofts, Wayne & Cheryl Myers and Greg Hodgins.
NB: The sex of young birds cannot be fully guaranteed but has been done to the vendors best ability.
Preview of the Birds :
Lot 1: SA 13 16414 BGRZH-Stuart Hodgson. Lovely hen All Pryor Goodger x Eitzen Grizzle Family. This top hen was placed 39th SAHPA Moulaemein 10 B Special in 2015 and is 1/2 sister to 20th SAHPA Underbool 2016. Her sire is all Pryor Lines being a grandson of Stuarts top J Pryor hen that is the foundation of his loft. Her dam is all Eitzen x Pryor/Goodger and was 1st club 2nd Group Ceduna 10 Bird Special 2012. Sire being from R&B Seedsman sale who is all Eitzen Grizzle Family & dam being Stuarts No 1 stock hen the dam of 6 top 30 SAHPA places. Top lines.
Pedigree>>
Lot 2: SA 15 05111 BBH-Greg Hodgins. All Gaby Vandenabeele, bred for stock. Her sire is all Gaby Vandenabeele bred down from imported birds of Adelaide Premier Lofts. Her dam is all Gaby Vandenabeele from David Van Aalst, WA from his top Gaby birds.
Pedigree>>
Lot 3: SA 14 20606 BGRZH-Bronte Andrewartha-All Silver Shadow Van Loon lines. Nice type whose sire is all Van Loon and produced 5th SAHPA Morundah 710 km in 2015. Dam is all Silver Shadow lines bred by Paramount lofts, bred down from the top K Saggers cocks Phantom & 67966.
Pedigree>>
Lot 4: SA 14 12736 DCH-W&C Myers. Lovely type all Pryor/Goodger lines. Sire is from Peter Burke being a full brother to the dam of 1st SAHPA Holbrook for Phil Loveridge. Dam is a direct daughter of 1st SAHPA Rosedale for G Hodgins. Top SAHPA Distance/hard day lines.
Pedigree
>>
Lot 5: SA 15 23907 BBH-Southern Lofts P Springett. All Gaby Vandenabeele lines. Sire is top producing Gaby cock bred down from Adelaide Premier lofts, he has sired 1st SAHPA Open Karoonda & 1st SARPF Cooberpedy for M Bruggemann. Dam is all Gaby Vandenabeele being a combination of National Lofts & Adelaide Premier Lofts Gaby Birds.
Sire Ped>>
Dam Ped>>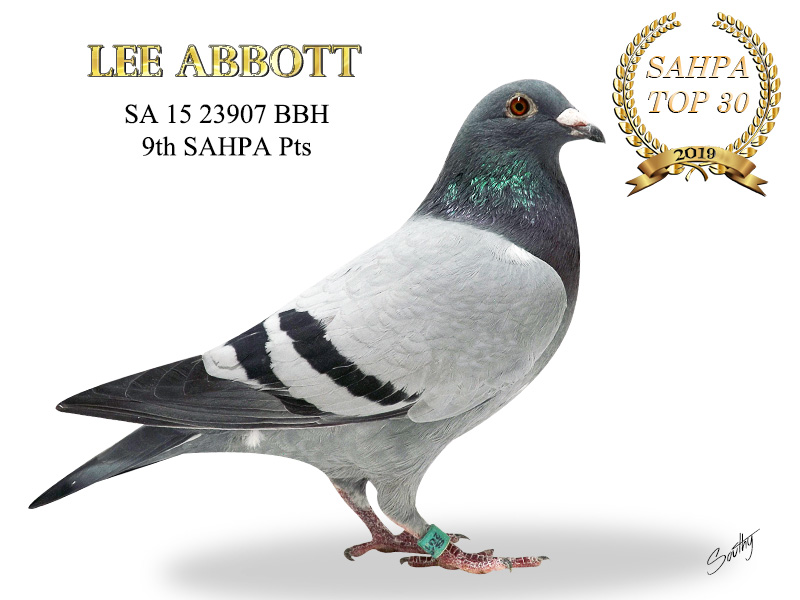 Lot 6: SA 16 XXXXX Unknown-Donated by Group 1 Lofts-Tim Fawcett. Squeaker to be bred from Janssen Van Loon Pair 10. Sire is 14626 BBC-G Hamilton, Sire of 1st & 2nd Adelaide PC 2016 for A Szabo & D Male has won $12500 already this year with 2 races to go and is from Carlton & Golden Girl. Dam is 30813 BGRZH-Bred from ace breeders Silver Keith (Son Grizzelda) & Rutherglen Miss ace Janssen producer hen via Ponderosa Australia.
Pedigree>>
NO PICTURE AVAILABLE!!
Lot 7: SA 13 16418 BBH-Stuart Hodgson. Lovely hen all Pryor/Goodger lines flown Moulamein Sires Produce 2014. Sire is all Pryor lines & has produced 6th SAHPA LDC Alice Springs 1330 km. Dam is all Pryor/Goodger and was 2nd SAHPA Maryborough and is a daughter of Stuart's No 1 stock pair, a sister to 6 SAHPA places. Top performance lines.
Pedigree>>
Lot 8: SA 14 12720 BBC-W&C Myers. All Pryor/Goodger lines. Nice type, sire is a direct son of J Pryor Save our Sport cock who has been a top breeder for Wayne & Cheryl this cock was bred for Rod Carslake-Loxton. Dam is a daughter of top hen bred from Hampstead club BOY and the Rosedale winner for Wayne & Cheryl.
Pedigree>>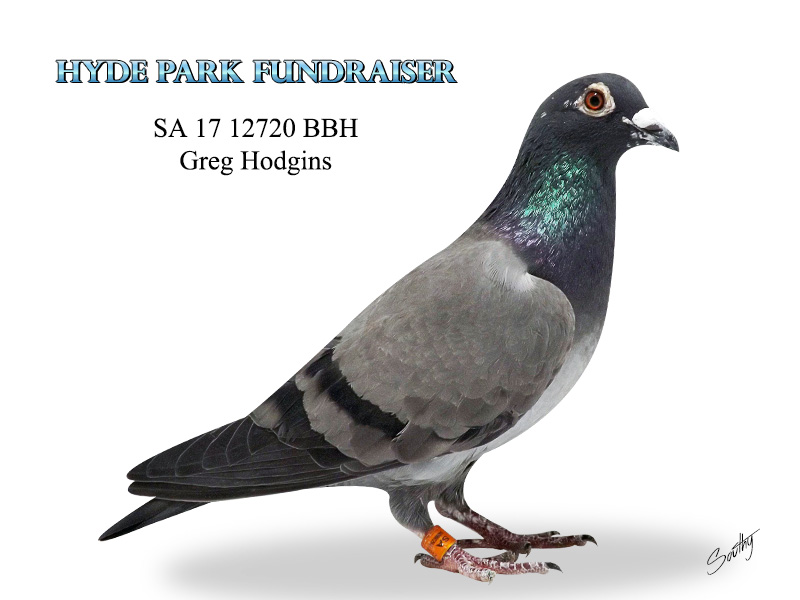 Lot 9: SA 15 23758 MLYC-S,C & T Barber. All Pryor/Goodger (Grange) lines. Sire is via D Russell bred from a top daughter of Smudgie & Grange via G Hamilton when paired to a brother to Grange. Dam is all Pryor/Goodger lines, bred from ace hen Melrose a top producing full sister to Grange, she is Granddam of 1st SAHPA Cooberpedy for D Roser (Hackham West lofts) 2015. Top lines.
Pedigree>>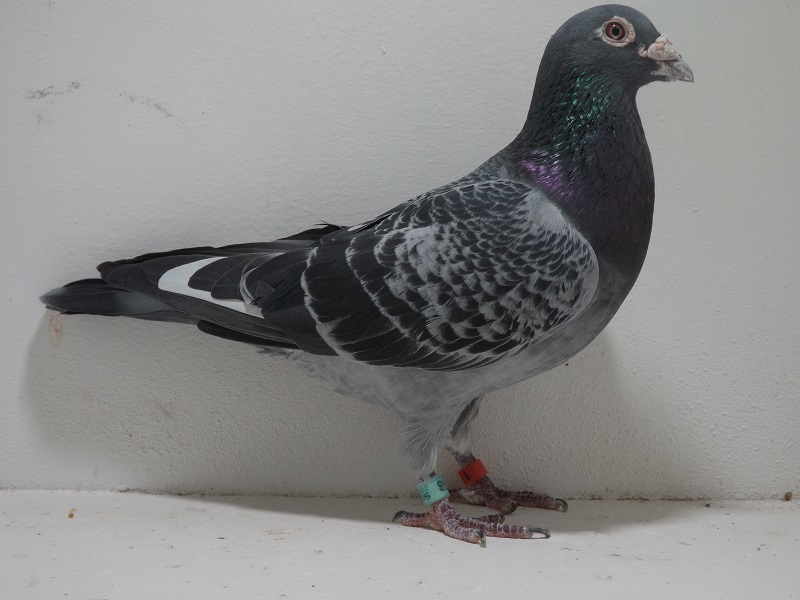 Lot 10: SA 14 30676 BCPC-Donated by Frank Magro, top SAHPA fancier. His sire is all former top SAHPA flyer Terry Castle Doug Green bloodlines, a result of a father x daughter mating. His dam is from a cock of Lindsay Smith Busschaert lines who produced 4th SAHPA Glendambo, back to a hen of Franks family bred down from his 1st SAHPA Emmdale.
Pedigree>>
Lot 11: SA 15 27561 BBPENPC-Lee Abbott. Sire is a direct son of two top birds via W&C Myers, his sire 30361 is a top breeding son of ace cock 44593 the direct son of J Pryor's 1st SAHPA Coleambally. His dam is a top race hen for Lee bred from his own family of birds with the top Grizzle family heavily influencing the pedigree. Top hard day/distance lines.
Pedigree>>
AT GROUP 1 LOFTS WE'VE HIT THE "JACKPOT" with Two Magnificent Grandchildren of the world Famous Leo Heremans Breeder of Hans Eijerkamp "Jackpot" arriving to our lofts. "Harry" & "Sally" are bred from Jackpot Junior-Full brother to champion hen Olympic Vivian, when paired to Canberra-Dtr of Rossi & New Olympic Leo. Making these two lovely birds a brother & sister to Champion racer for The Eijerkamp family called "Avery" (see picture & Details below)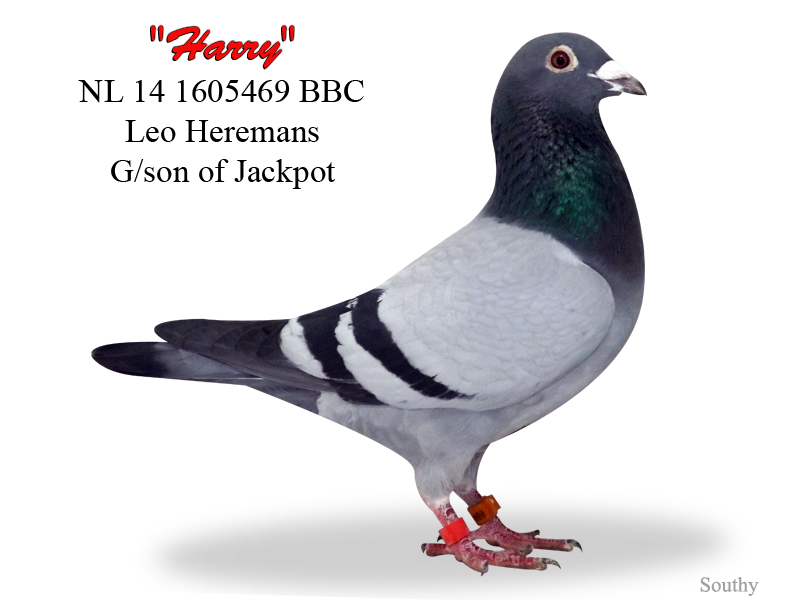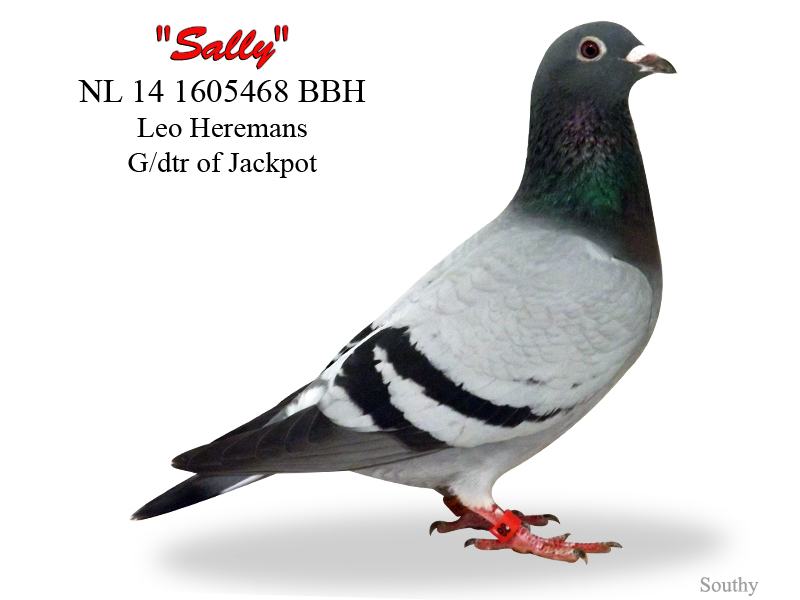 Also entering our breeding lofts in the Heremans pairings are "Amelia" & "Erin" Two magnficent Leo Heremans hens. Amelia will be paired to "Harry" and she is a G/dtr of the world famous Euro & Rossi Junior. Erin is from a top pairing at Premier Lofts in the UK & a full sister to multiple prizewinning birds, she will be paired to William-1st Bill Walford 10000 race.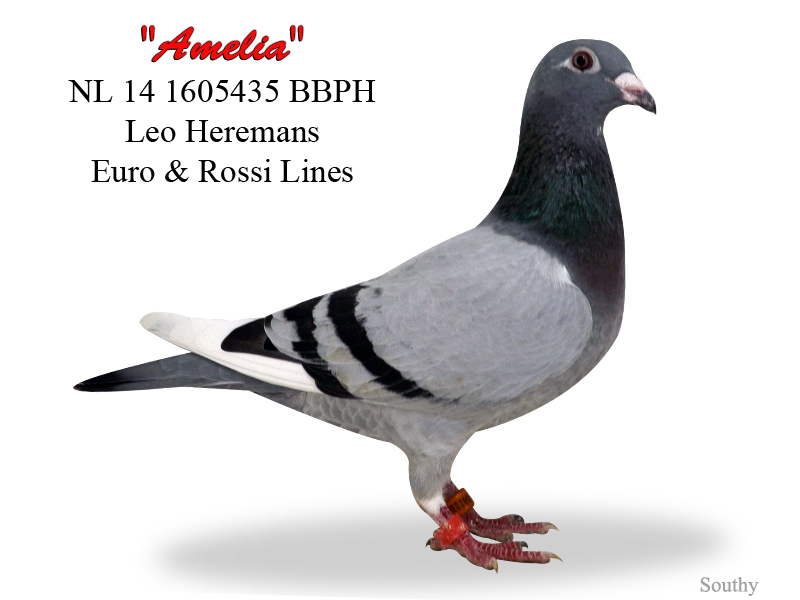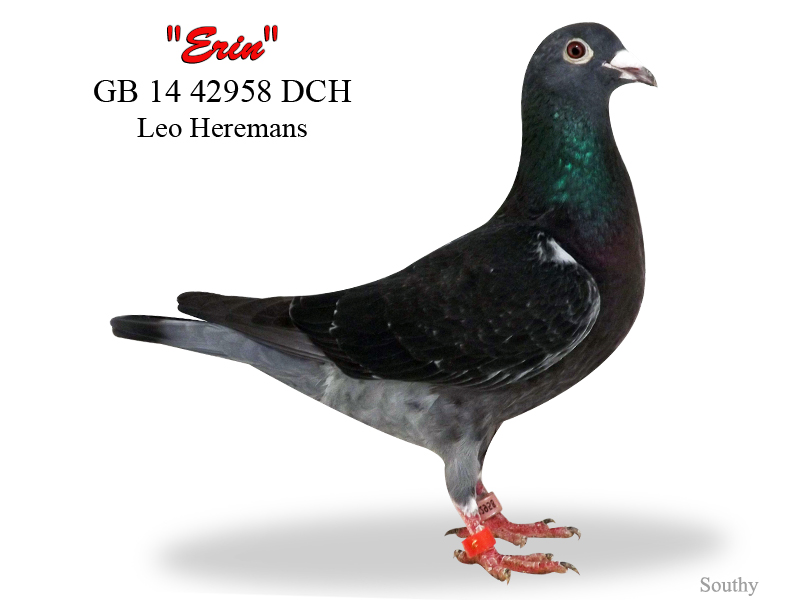 William is bred from top pair "Lachlan" & "Samantha"- Lachlan is a magnificent imported Grandson of the world famous Nieuwe Olympiade & Samantha is from Ponderosa Australia top pair Sam 11 & Jooza. They have bred two x1st prize winners and 4th & 12th in SAHPA races in their first two breeding seasons.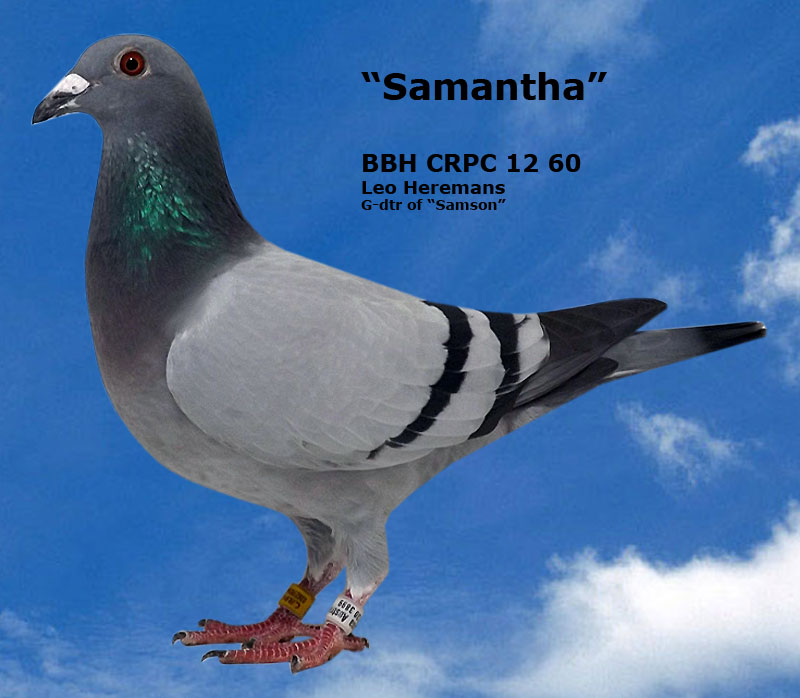 Angus is full brother to Lachlan & is currently paired to Monique top producing hen from Ponderosa Australia..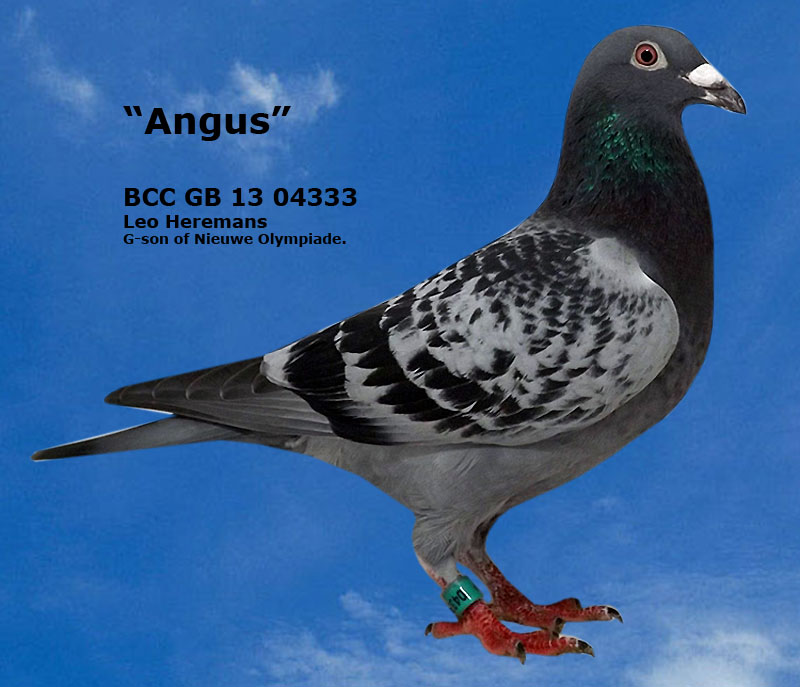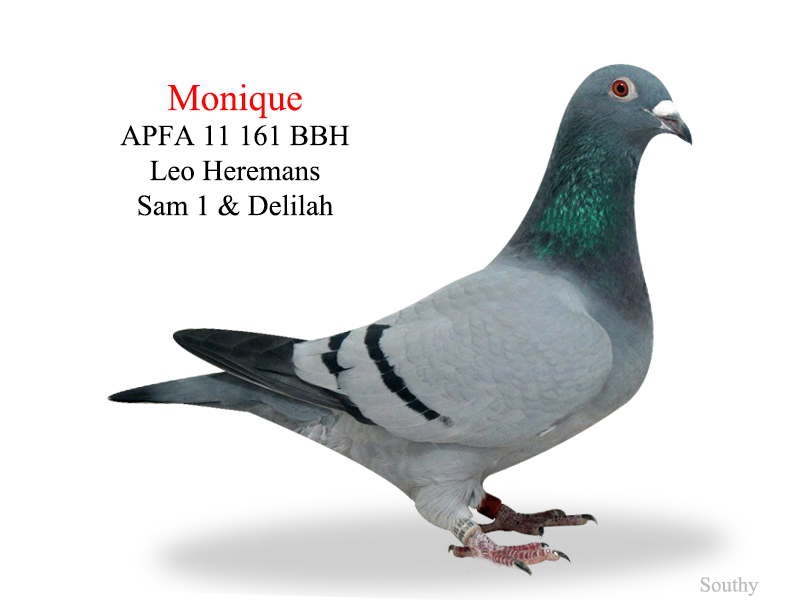 Master Luke is a top producing Son of Olympus, he is Grandsire of 1st & 3rd in SAHPA & GMPF in 2015 & 2016. He will be paired to "Verdi" this year a daughter of the top Lot 6 MV lofts cock known as "The Syndicate Cock"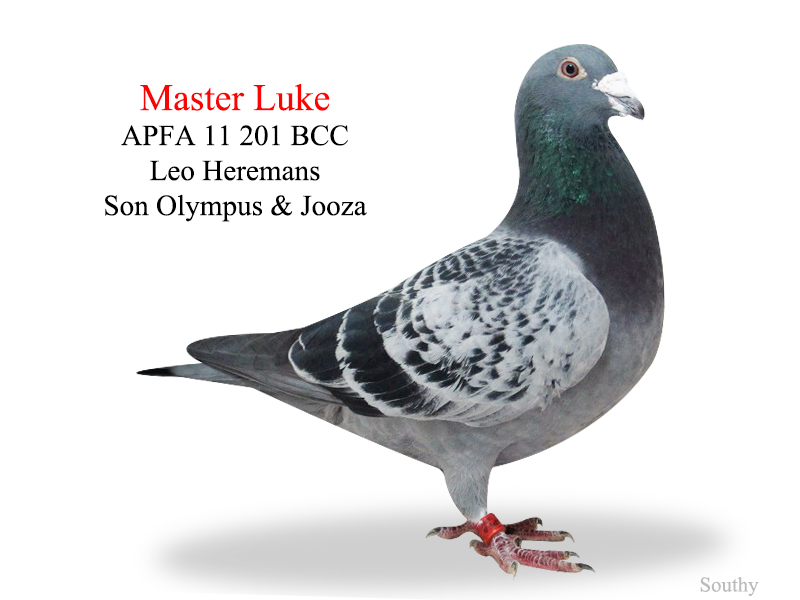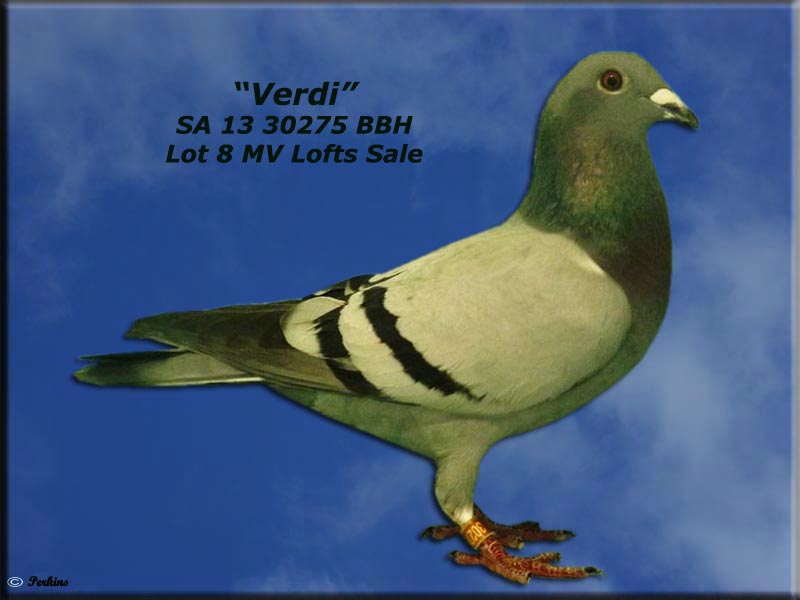 Ben is a top producing Heremans cock having sired Equal 1st Fed & 4th Fed amongst other top places, he is also G/sire of winners in two states, he will be paired to Desire-dam of 1st SAHPA Open Stirling North in 2015.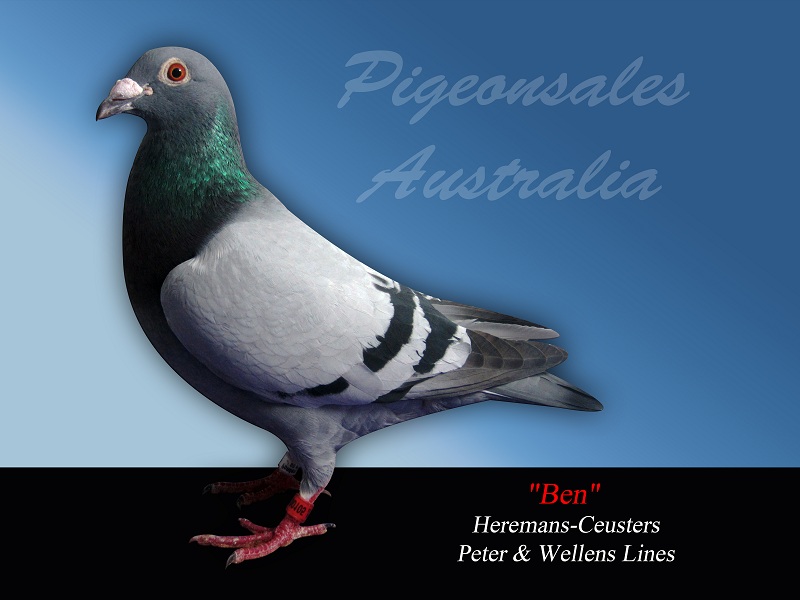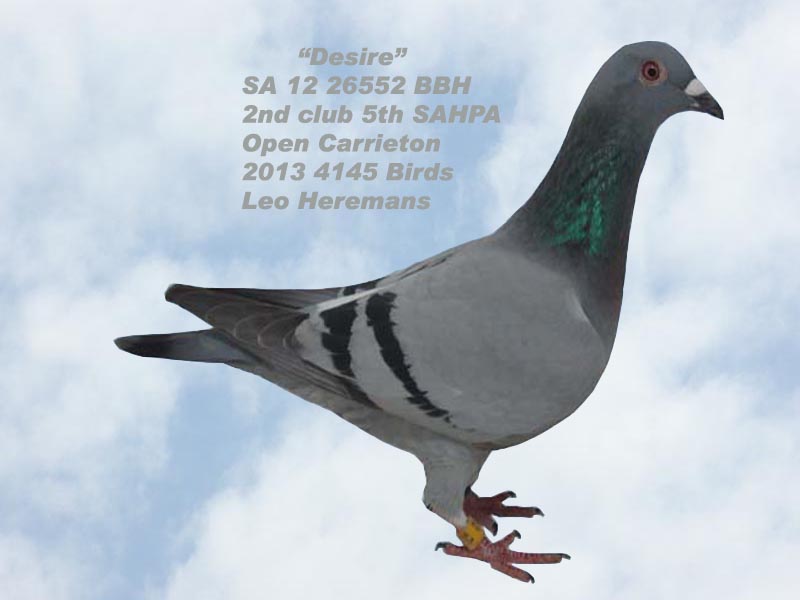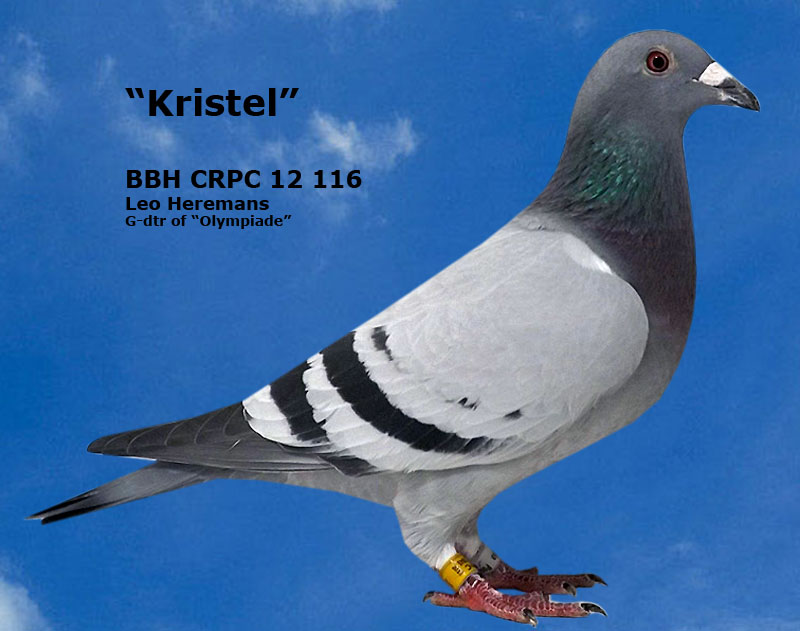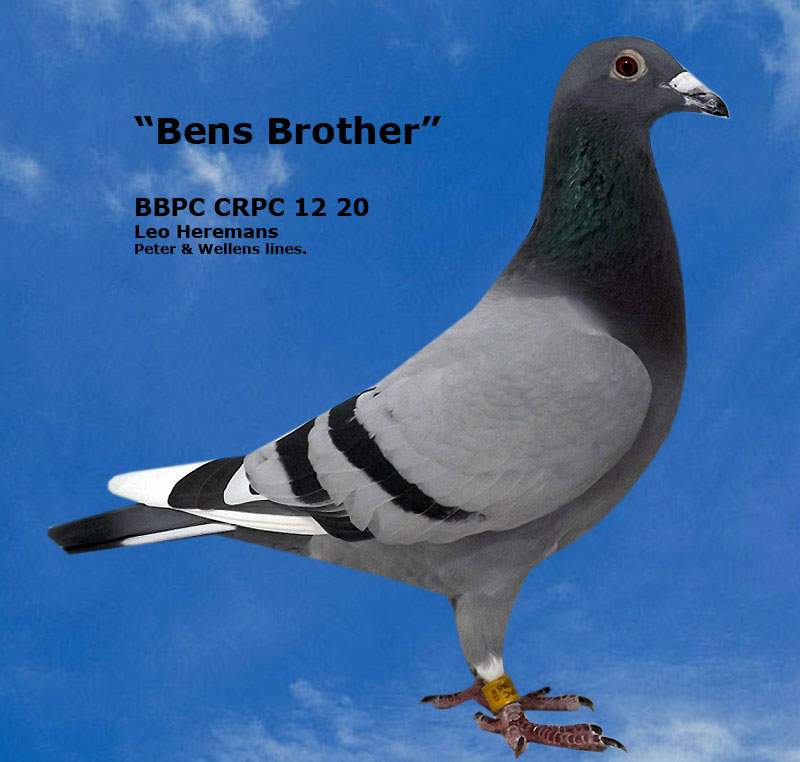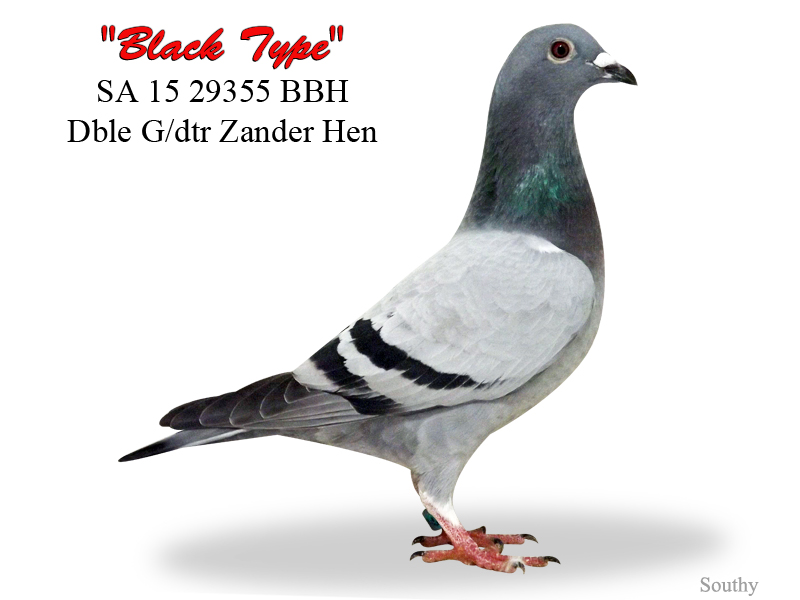 New pairings & price list out now!!